Located a few miles north of Amarillo in the Texas Panhandle, Dumas, Texas has garnered some noteworthy attention for their innovative approach to economic development. The Dumas Economic Development Corporation (EDC) has a distinction of being one of the most aggressive and creative EDC's in the region; and that has led to some fantastic growth. "We look at every opportunity to identify the potential benefits they may provide for our community," says Mike Running, Executive Director for the Dumas EDC. "If we can identify an economic impact, we will consider participating. That is why we like to participate in entertainment and art-related programs, events and activities. They bring people here and that brings new money to town," That participation, adds Running, may include incentives to organizations wishing to host an entertainment event, sporting event and even a movie — yes, a movie.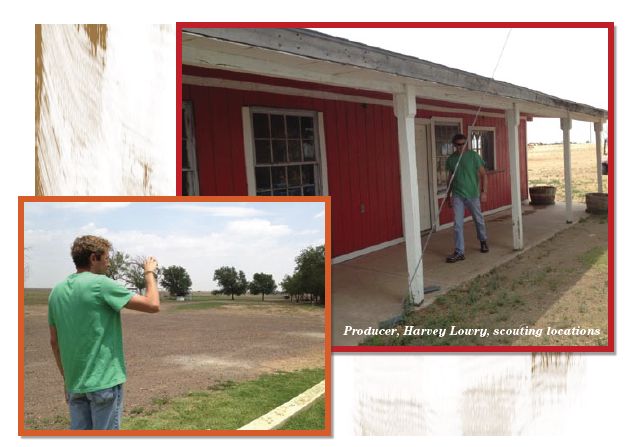 "I was introduced to a filmmaker during an energy conference, of all places, and I learned that he was planning a film. I asked what it would take for him to consider filming in our community, and he mentioned that he was seeking investors." So, Running reached out to his local community to see if anyone would be interested in investing, and to his surprise, several people stepped up. With a small investment in hand, Running established a performance based agreement and the parties agreed to make a family feature film in Dumas, Texas, where the community itself will be cast as a character! "We anticipate that the production will be complete by fall 2014-2015 and the hope is to get it in the theaters by next Christmas."
The economic impact of the film for Dumas is anticipated to reach one million dollars. Film production isn't the only arts and entertainment opportunity Running has worked to attract. He is currently working with a group wishing to host an annual Gospel Music Festival, a large Off-Road Vehicle Race. The Dumas EDC also provides local grants to non-profits that host events to raise money for their charities. "The value we see is the large number of people that may come to town and enjoy these events," explains Running, and the visitor count equals more money for local businesses. The Dumas EDC has recently sponsored the Babe Ruth Regional Softball Tournament, which attracted nearly 2000 people over a five-day period. "A modest investment," says Running, "that returned a large dividend to the community." Dumas enjoys a community spirit unlike any other place; the people understand what it takes to grow, and they all want to participate.
"We have a local Art Center that has attracted several notable artists and their work. They have also nurtured many local artists. The success of the Art Center can be seen in many local businesses, adds Running. "It is such a supported program, the artists' works are hanging everywhere in town, and the community loves it." When asked what message Running wanted to get out to the arts and entertainment world, without hesitation he responds "If they have a project, we will never say 'no', we will just ask, 'how much?" And, with that, he will identify an economic benefit for the community and put together a grant performance agreement.