Manufacturing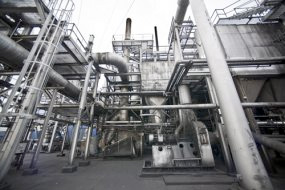 Manufacturing drives economic growth and is a top industry target for Dumas, Texas. Employing over 4,000 Moore County residents and generating more economic activity than any other cluster in the region, our manufacturing firms have a higher multiplier effect than any other sector in the region. Every dollar of final sales in manufacturing generates millions in economic activity throughout the area.
Why do manufacturers need to choose Dumas and Moore County? Our infrastructure is fantastic, our incentives are innovative and generous, our collaboration is seamless, our workforce is motivated and our employee training programs are developed for you.
Dumas provides a robust support network that helps drive manufacturing success for local businesses.
We can provide your firm with affordable land, sites and buildings.
We have access to an abundance of resources, manufacturing supplies and services.
We have very reasonable property taxes.
We have a hardworking, dedicated and skilled workforce.
We offer various innovative incentives.
We can provide customized advanced training through Amarillo College, Moore County Campus and at the AC-MCC Career Skills & Technical Training Center in Dumas.
We offer aggressive grant programs that help employers offset training costs.
Give us a chance, your business is wanted in Dumas, Texas. Let us show you how much!