Healthcare
Exceptional Care… Always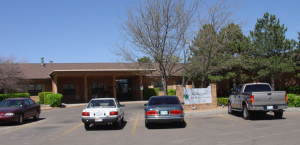 Moore County Hospital District, dba Memorial Hospital was named one of the nation's top performers on key quality measures by The Joint Commission, the leading accreditor of health care organizations in America. Moore County Hospital District (MCHD) was recognized by The Joint Commission based on data reported about evidence-based clinical processes that are shown to improve care for certain conditions, including heart attack, heart failure, pneumonia, surgical care and children's asthma.
Moore County Hospital District
DaVita Dialysis Center

Working together to insure the needed service was made available for the region, The Dumas EDC and Moore County Hospital District made it possible for establishment of an 8-bed dialysis center in Dumas. DaVita is the dialysis division of DaVita HealthCare Partners Inc., a Fortune 500® company that, through its operating divisions, provides a variety of health care services to patient populations throughout the United States and abroad. A leading provider of kidney care in the United States, DaVita delivers dialysis services to patients with chronic kidney failure and end stage renal disease. DaVita strives to improve patients' quality of life by innovating clinical care, and by offering integrated treatment plans, personalized care teams and convenient health-management services.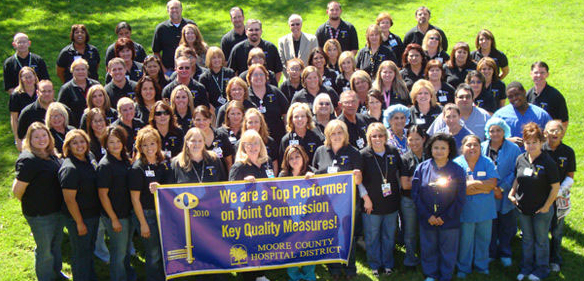 As of December 31, 2012, DaVita operated or provided administrative services at 1,954 outpatient dialysis centers located in the United States serving approximately 153,000 patients. The company also operated 36 outpatient dialysis centers located in five countries outside the United States. DaVita supports numerous programs dedicated to creating positive, sustainable change in communities around the world. The company's leadership development initiatives and social responsibility efforts have been recognized by Fortune, Modern Healthcare, Newsweek and WorldBlu.
DaVita — which is Italian for "giving life" — has more than 41,000 teammates (employees) around the nation working to provide superior patient care. DaVita consistently differentiates itself from other kidney care companies and surpasses national averages for clinical outcomes. The company's clinical outcomes for dialysis have improved for the past decade, and in many key areas measuring quality dialysis care, we lead the nation.
Other Dumas Healthcare Services:
Vision
Dumas Vision Source
Advanced Eye Care
Hearing
High Plains Hearing Aid Center
Home Health& Hospice
Memorial Home Health
Accolade Home Care
Outreach Health Service
Nursing Homes
Memorial Nursing and Rehab Center
Dumas Nursing and Rehab
Dental & Orthodontics
Osborn Orthodontics
Dennis Plunk Dentistry – (806) 935-4161
David Bonner Dentistry
Daniel West Dentistry – (806) 935-2725
Physical & Mental Therapy
Dumas Therapy
Dumas Physical Therapy
MCHD Physical Therapy
Samaritan Pastoral Counseling
Texas Panhandle Centers
Pro Step Rehabilitation

Chiropractors
Duke Chiropractic Center – (806) 934-2476
Proffitt Chiropractic Health Center – (806) 935-4197
Family Medicine
Dumas Family Practice
Carter Family Medicine – (806) 934-3287
Faris Family Practice – (806) 935-4166