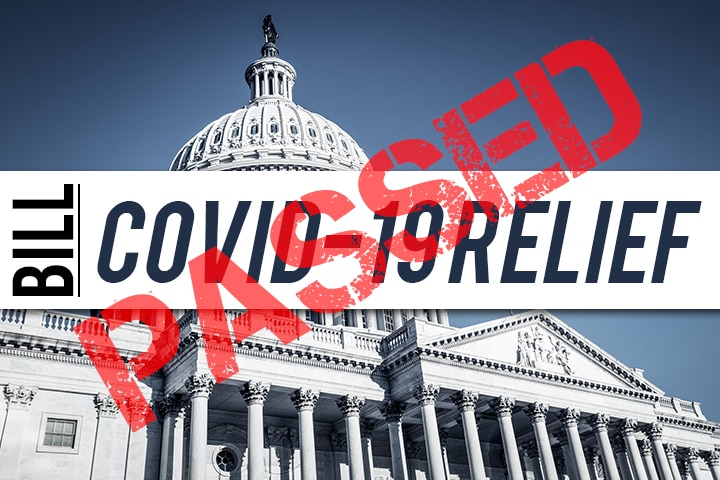 The Dumas EDC is currently looking at additional business assistance efforts that we may do locally. We will announce additional programs as they become available.
Here is a list of the links for each program with a brief description:
Payroll Protection Program
https://www.sba.gov/funding-programs/loans/paycheck-protection-program-ppp#section-header-4 – The Paycheck Protection Program is a loan designed to provide a direct incentive for small businesses to keep their workers on the payroll. SBA will forgive loans if all employees are kept on the payroll for eight weeks and the money is used for payroll, rent, mortgage interest, or utilities. The Paycheck Protection Program will be available through June 30, 2020. The program lender list is expected to increase as SBA loosens the requirements for new lenders to become approved to serve as an SBA Loan Servicing Center. Happy State Bank and Amarillo National Bank are current approved lenders. For additional eligible lenders, check the following site: https://www.sba.gov/paycheckprotection/find
Economic Injury Disaster Loans & Emergency Economic Injury Grants
https://www.sba.gov/funding-programs/disaster-assistance – These grants provide an emergency advance of up to $10,000 to small businesses and private non-profits harmed by COVID-19 within three days of applying for an SBA Economic Injury Disaster Loan (EIDL). To access the advance, you first apply for an EIDL and then request the advance. The advance does not need to be repaid under any circumstance, and may be used to keep employees on payroll, to pay for sick leave, meet increased production costs due to supply chain disruptions, or pay business obligations, including debts, rent and mortgage payments.
Texas Workforce Commission Shared Work Program
https://www.twc.texas.gov/businesses/shared-work – The Texas Workforce Commission developed this voluntary program to help Texas employers and employees withstand a slowdown in business. Shared Work allows employers to:
Supplement their employees' wages lost because of reduced work hours with partial unemployment benefits.
Reduce normal weekly work hours for employees in an affected unit by at least 10 percent but not more than 40 percent; the reduction must affect at least 10 percent of the employees in that unit.
Texas Restaurant Relief Fund
https://mailchi.mp/txrestaurant.org/txrestaurantrelieffund – TX Restaurant Relief Fund (TRRF) has established a small grant program for independent restaurants to provide immediate financial relief with funds designed to save employee jobs.