Target Industries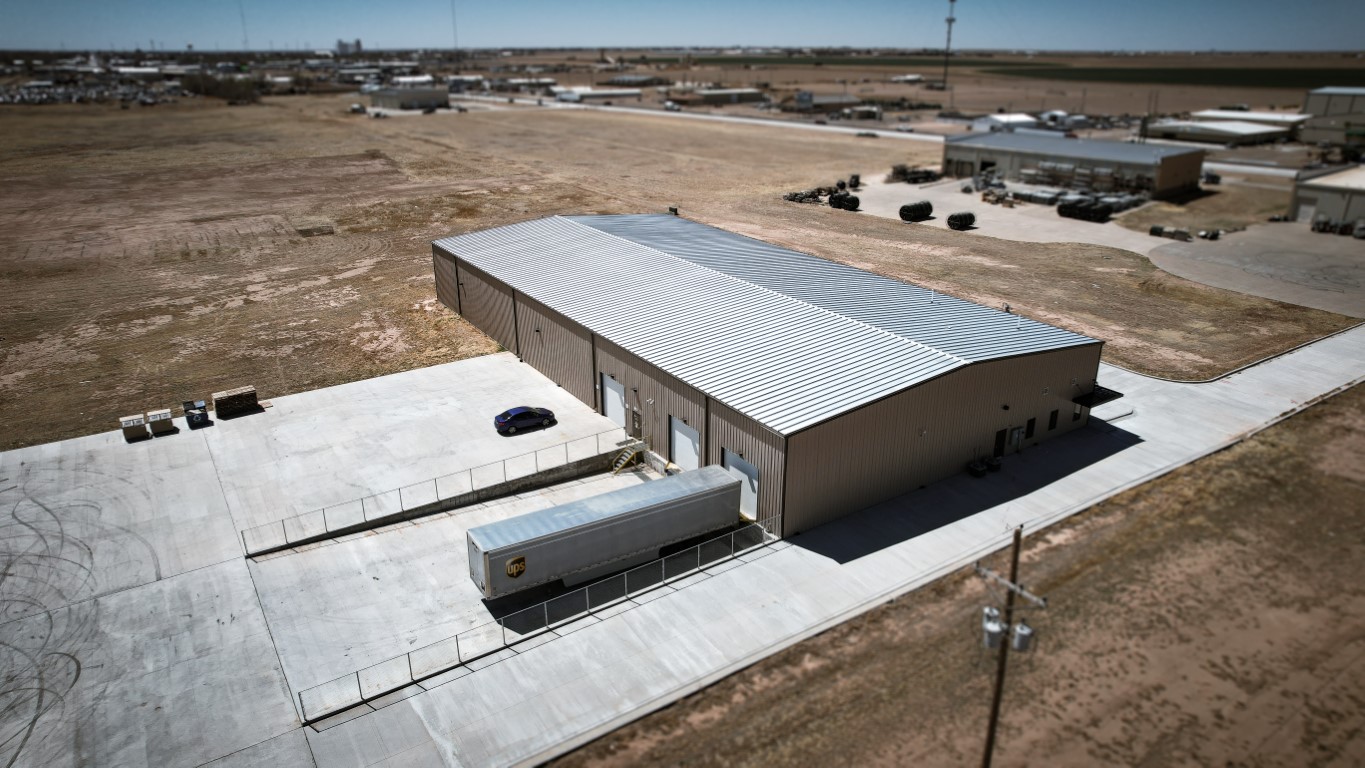 The Dumas EDC has identified the following industries as good matches for our community. These were selected based upon favorable amenities and assets that we possess for the chosen industries. As such, we target these industries and the businesses associated with them in an effort to help grow our economy. As opportunities occur and industry trends change, we review and revise this list.
Agri-Business- Those businesses tied directly and indirectly to the agriculture related activities of dairy, cattle, corn, sorghum, cotton, wheat and sunflower production, irrigation, harvesting, seed, feed and fertilizer, equipment sales & servicing and professional ag services.
Aviation- Those businesses requiring a minimum 6000' runway that are involved with corporate jets, propelled aircraft, drones, maintenance, operations, equipment, refurbishment, painting, logistics, avionics, instrumentation, training, safety, skydiving, crop dusting, charter services, and aircraft storage.
Distribution/Logistics– Those firms requiring access to a four-lane major highway, rail access, and proximity to major markets involved with distribution centers, trucking firms, trans-load facilities, lay-down yards, warehousing and the movement of products globally, nationally, and regionally.
Fabrication (Metal)- Those businesses requiring a skilled workforce with welding and fabrication experience for the fabrication of metal products, equipment, parts production, sales, repair, after-market equipment fabrication, vehicle product assistance, and industrial equipment sales and servicing.
Industry & Career Training- Those businesses specializing in industrial safety training, OSHA regulations, industry certifications, program certificate programs, specialized training programs, continuing education programs, new operator training programs, health field training programs, and private schools.
Manufacturing- Any business involved with the manufacturing or assembly of products requiring a moderate level of training and skills in a low-cost, Right-to-Work environment.
Medical /Health Services- Those firms requiring a location of growth opportunities willing and able to provide assistance in establishing a presence, such as care services devoted to an aging population, family health, fitness related, health products and services for various ailments, hearing, sight, and other specialties covering a market of over 60,000 people.
Oil/Natural Gas- Those firms involved in the petrochemical industry handling refining, drilling, storage, transport, support, refinery repair and servicing, gas compression, equipment maintenance, sales, carbon black, asphalt, sulfur products, and by-product development and manufacturing.
Retail- Those businesses seeking out growth markets in the sale of taxable products, specifically for dining, family products, children's products, vehicle, appliance, and furniture sales, recreational vehicles and products, and entertainment venues.
Wind Energy- Those firms involved with the development of wind farms in an area that provides a 65% rate of return on energy, low tax rates, and class 4+ winds, as well as those operations, equipment, and maintenance firms that provide support to the industry, logistical firms, construction firms, and professional service firms specializing in wind energy production and development.
Film & Media -Dumas has become a television, commercial, and media production destination. The independent film Kreep starring Judd Nelson, Lymari Nadal, and  Charles Baker was filmed in Dumas, the global advertising campaign for Toyota came to Dumas, and the upcoming film, Southern Christmas is anticipated to be shot in Dumas. Known for its exceptional reception to these industry folks and assistance programs, Dumas is making a name for itself in the industry. If you want to produce your next project in Dumas, our industry-savvy staff is ready to connect you to our diverse locations, support, and competitive production incentive programs.