The economic development staff of the Dumas Economic Development Corporation is proud to provide economic development services and support to Dumas and Moore County, Texas. We are an experienced team of your own with an ability to deliver rapid services & assistance to optimizing your Dumas, Texas location. Please feel free to contact us at 806-934-3332 or toll free at 877-934-33322 with any questions you might have.
Michael Running
Executive Director
---
Mike has been the Executive Director for the Dumas EDC since 2008. He has more than 20 years of business and local public service experience spanning two decades with positions in law enforcement, fire service, city management and economic development. He holds a bachelor's degree from the University of New Mexico, is a graduate of the University of Oklahoma, Economic Development Institute, and possesses numerous certificates and accolades. Mike is a successful business owner and has a unique ability to find solutions and creative options in expanding the plans of each of the Dumas EDC prospects and existing local firms.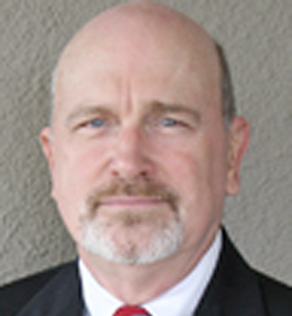 Spencer McElhannon
Business Facilitator
---
Spencer has been working with the Dumas EDC since 2015. Spencer is co-owner of Leading EDG, an entrepreneur development group contracted by the Dumas EDC to provide business facilitation assistance for our community. Spencer is tasked to coach and consult with business people in managing, operating, and financing small businesses. Spencer has been an entrepreneur for the past 30 years. His background includes experience in light manufacturing, personal and professional services, technology, oil & gas, and agriculture. Over the past two decades, Spencer has built businesses in Texas, Colorado, New York, Tennessee, California and the Eastern Caribbean. Spencer, along with two partners, was recognized by INC. Magazine as one of the "INC. 500" - a national ranking of the 500 fasting growing private companies in America. Spencer is a graduate of Baylor University.
Grace Pierson
Executive Assistant
---
Grace has been with the Dumas EDC since 2001. She is a graduate of the Dumas Leadership Program and has vast experience in bookkeeping and managing the daily business operations of the Dumas EDC. She is a technically knowledgeable person responsible for cataloging and distributing information, assisting top-level business staff and arranging schedules. Grace will often coordinate meetings, prepare reports and provide personal attention to each of our clients. Grace administers the Dumas Community Grant Program and performs numerous outreach duties on behalf of the Dumas EDC. Grace maintains all records and provides assistance with gathering data and assisting with reports required for the office. Her attention to detail makes her an excellent starting contact for our prospects and clients.
Pat Kreutziger
Administrative Receptionist
---
Pat has been with the Dumas EDC since 2011. She is often the first professional whom people encounter when contacting Dumas, Texas. She is an official representative of our office and is often the face of the Dumas EDC. Pat welcomes and greets our clients, prospects and colleagues and she insure they get their queries cleared and answered through quick and prompt replies to messages and scheduling of appointments.